Regular price
Sale price
Rs. 145.00
Unit price
per
Sale
Sold out
Rasam is a traditional South Indian soup or broth is made with tamarind, tomatoes, a blend of spices, and aromatic herbs like curry leaves and coriander.
This fresh rasam podi (masala) by adeetham made at home can help you effortlessly create a soul-warming bowl of rasam in the comfort of your kitchen. The blend of fragrant coriander, cumin, peppercorns, lentils (toor daal), red chilies, and other spices makes a harmonious symphony of tanginess and spiciness. 
 100% natural ingredients
Rasam is often enjoyed as a comforting and appetizing accompaniment to rice, but you can also have it as a warm soup or even after your meals. It is known for its cleansing properties and is believed to aid digestion. 

contains garlic
share with a friend
Lead time & Shipping

The products are made fresh by different individuals across India in their home kitchens with passion and joy. Our current lead time to dispatch is 04 business days. But it will be worth the wait, we promise! 

Please refer to our shipping policy
View full details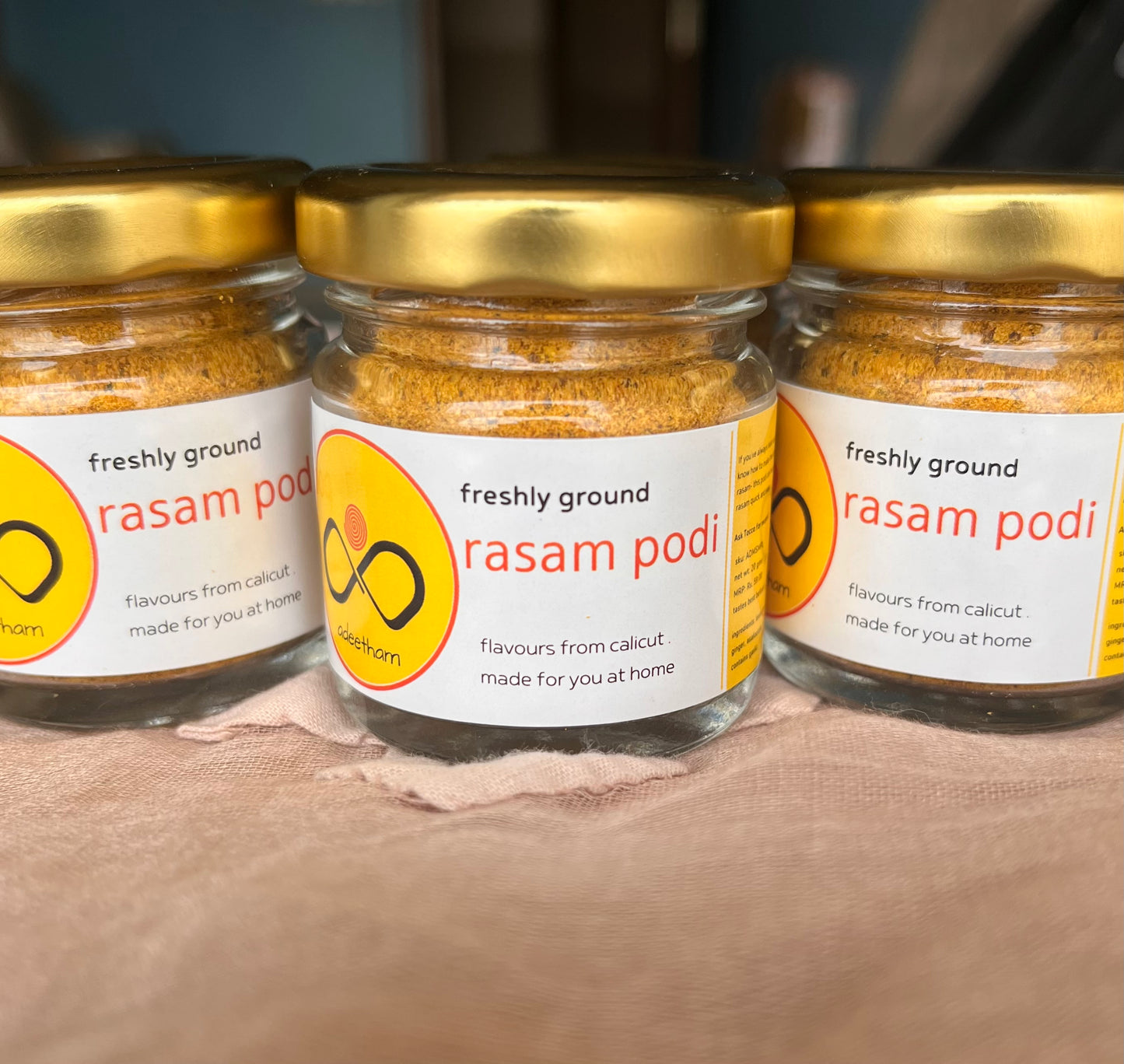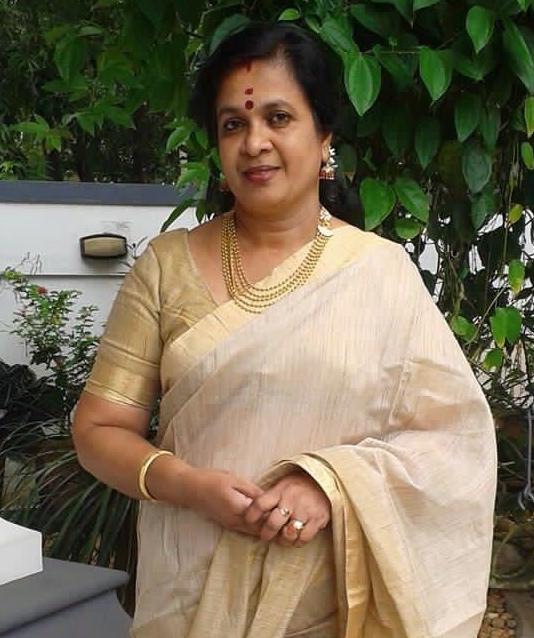 Frequently Asked Questions
are tocco's products safe for my children?

absolutely. All products are made by individuals like our parents fresh from their home kitchens. They don't use any added preservatives to increase shelf life. In fact, it's the exact same quality of products that are consumed by them & their families.
where are the products shipped from?

each product made by the chefs are either shipped directly from their source kitchen or the nearest tocco hub. All orders are fulfilled by tocco
how does tocco assure quality of each product?

the first level of quality check happens at the time of onboarding itself. each listing is assessed for the product quality, the kitchen conditions and the intent of the chef.

each chef is given training on hygienic practices while cooking & packing their products
do you have cash on delivery option?

unfortunately, we don't have COD at the moment as each order is prepared for you by our chefs. We understand your concern and we are available to answer any query with regards to your order on WhatsApp even after the delivery.