Regular price
Sale price
Rs. 900.00
Unit price
per
Sale
Sold out
The banana candy
Experience the exquisite taste of Sharkkara varatti - Jaggery Coated Banana Chips, a delightful fusion of flavors that will transport you to the heart of South India's culinary traditions. Crafted with care and expertise by a talented home chef, these crunchy banana chips are coated with the goodness of jaggery, creating a sweet and savory treat that's simply irresistible. This is also called Sharkara Upperi, sharkaravaratty, Sweet banana chips.
Made from the finest, raw bananas and high-quality jaggery, Sharkkara varatti showcases the authentic taste of traditional South Indian snacks. Each chip is carefully sliced and cooked to perfection, retaining the natural goodness of the bananas while infusing them with the rich sweetness of jaggery. With every bite, you'll experience the genuine taste of homemade goodness, free from artificial additives or preservatives.
This delectable snack is not only a delight to the taste buds but also a wholesome choice for your cravings. This chips is usually found paired with the banana chips in Onam Sadhya.  Enjoy it as a quick snack on the go, relish it during teatime, or share it with friends and family during gatherings. The unique combination of flavors is sure to leave a lasting impression on all who try it.
Cuisine:  South Indian
Creator: MeenGurry Memories 
Ingredients: Plantain, Coconut oil, Salt, Jaggery, Dry ginger powder, Cumin, Sugar powder
Shelf life: 40 days                
share with a friend
Lead time & Shipping

The products are made fresh by different individuals across India in their home kitchens with passion and joy. Our current lead time to dispatch is 04 business days. But it will be worth the wait, we promise! 

Please refer to our shipping policy
View full details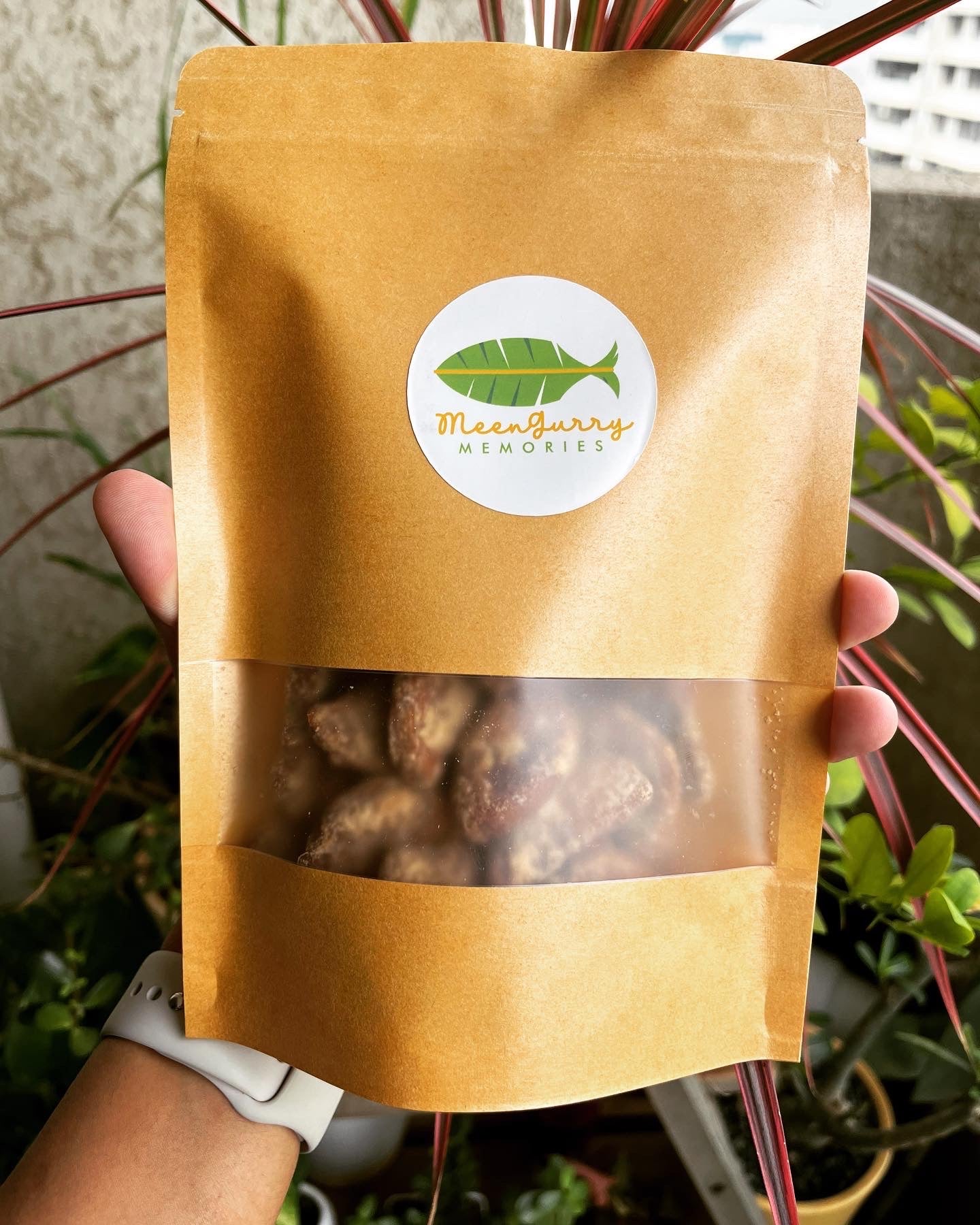 Frequently Asked Questions
are tocco's products safe for my children?

absolutely. All products are made by individuals like our parents fresh from their home kitchens. They don't use any added preservatives to increase shelf life. In fact, it's the exact same quality of products that are consumed by them & their families.
where are the products shipped from?

each product made by the chefs are either shipped directly from their source kitchen or the nearest tocco hub. All orders are fulfilled by tocco
how does tocco assure quality of each product?

the first level of quality check happens at the time of onboarding itself. each listing is assessed for the product quality, the kitchen conditions and the intent of the chef.

each chef is given training on hygienic practices while cooking & packing their products
do you have cash on delivery option?

unfortunately, we don't have COD at the moment as each order is prepared for you by our chefs. We understand your concern and we are available to answer any query with regards to your order on WhatsApp even after the delivery.